Gaming Companies Unlock Record Earnings in Q2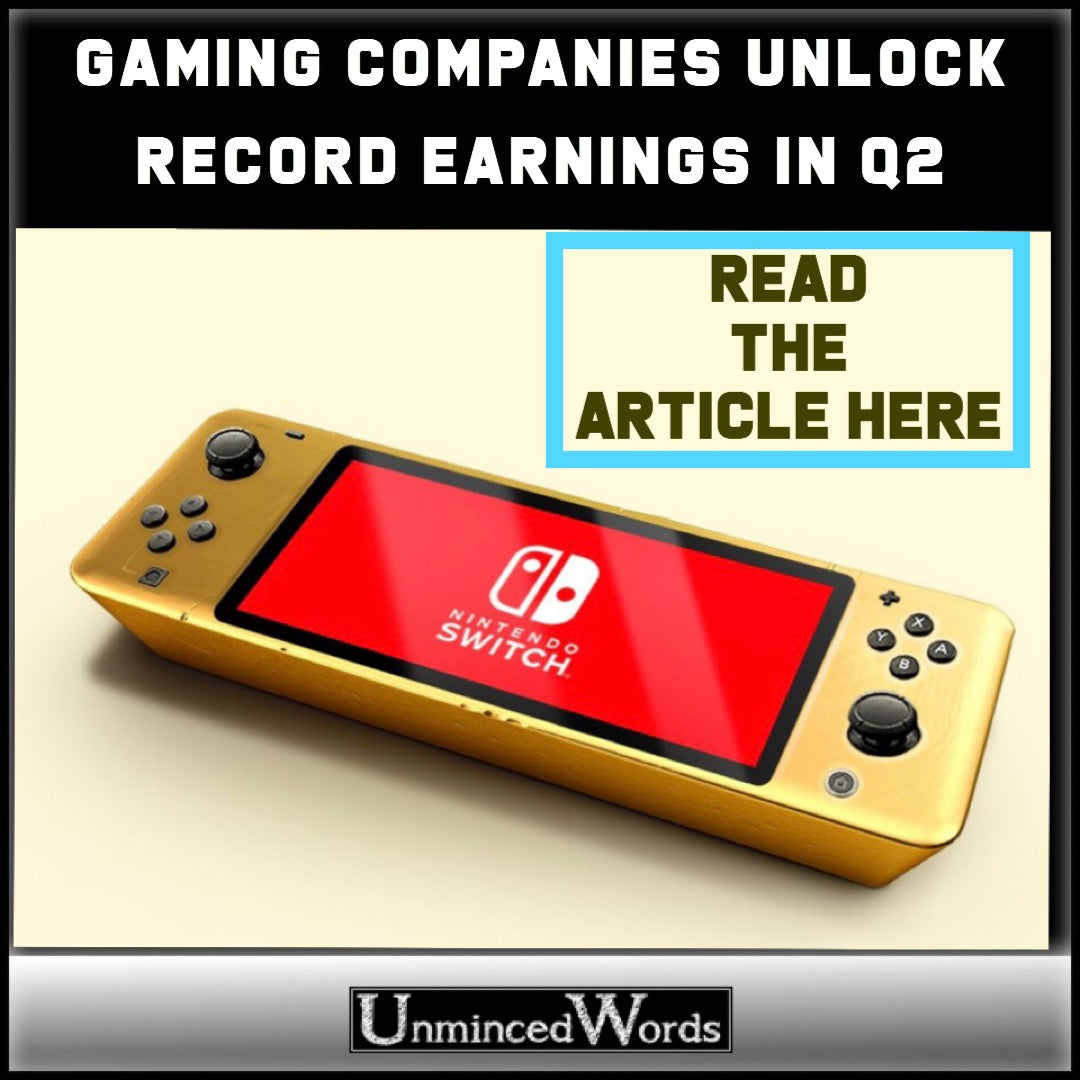 Any gamer who's had 5+ sorority sisters ask their advice on buying a Nintendo Switch can confirm: Videogame companies had a monster quarter amid the pandemic. Here's the breakdown from their Q2 earnings this week: 
Nintendo had its best April–June quarter since the Wii hit peak popularity in '08. Its profit surged 428% yearly thanks to Animal Crossing converts who bought almost 6 million Switch consoles...all so they could spend 60 hours pulling virtual weeds.
Activision Blizzard demolished revenue expectations, because when gardening didn't provide a sufficient escape from reality, people turned to Call of Duty: Warzone, World of Warcraft, and Overwatch. However, some Blizzard employees were disappointed their petition for better pay and benefits wasn't included in the optimistic earnings call. 
Electronic Arts (EA) reported a 21% uptick in revenue. In the same way that Arby's has the meats and FX has the movies, EA has the sports: FIFA Soccer and Madden NFL both increased their player bases by more than 100%. The Sims 4 also now has more than 30 million players. 
Take-Two Interactive's revenue surged 54% to a company record of $831 million. Its most popular title, Grand Theft Auto V, has sold 135 million copies to date. 
Epic Games, the company behind Fortnite and the Unreal game engine, is private so it didn't report earnings...but it couldn't be left out of this week's action. Epic closed a funding round with big-name investors such as Sony and Fidelity that boosted its valuation to $17.8 billion.
The thread tying it all together?
With the exception of Animal Crossing, last quarter's growth was fueled by consoles and games released as many as seven years ago. Players have been running red lights in GTA V since 2013 and devising elaborate Sims 4 cheating scenarios since 2014.
Microsoft and Sony's earnings reports confirmed the pattern. Both said their profits were buoyed by sales of current-generation consoles and games sold on them. 
Looking ahead...Activision Blizzard's CEO predicts "economic uncertainty" could end the gaming industry's speedrun. But any Q3 slump could be reversed by a huge Q4: Microsoft and Sony will release their latest consoles—the Xbox One X and PlayStation 5, respectively.
By Jamie Wilde
#nintendoswitch #activision #activisionBlizzard #EA #TakeTwo #EpicGames #nswitch #xbox #gaming #gamingnews #business #Unminced
TRENDING COLLECTIONS