In-N-Out vs. Fatburger comparison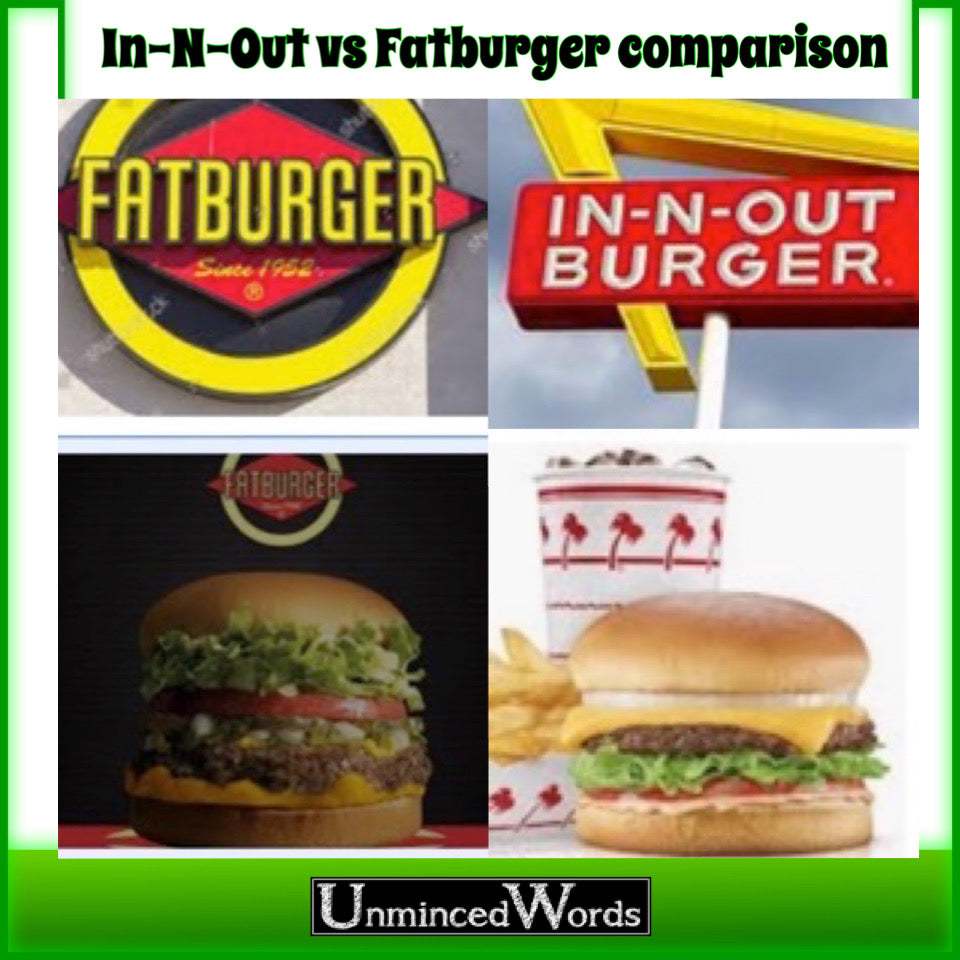 I ate nearly identical meals at In-N-Out and Fatburger and found the lesser-known chain had an even better burger
Eternally hip and effortlessly photogenic, In-N-Out is the retro farm-to-table fast-food chain of young America's dreams. But somewhere in the shadow of In-N-Out's glory is Fatburger, an LA-based chain with a following of its own.  
Fatburger is the Jonathan Byers to In-N-Out's Steve Harrington. But gravity-defying style doesn't mean the latter has more substance.
On a recent trip to Los Angeles, I ate at both Fatburger and In-N-Out. While I loved both, Fatburger's burger was bigger, juicier, and just plain better. Here's the burger breakdown:
First, I stopped by an In-N-Out restaurant in Hollywood, California.
In-N-Out is cheery inside, with bright tiles, vibrant fake plants, and neon signs.
In-N-Out keeps an iron grip on its supply chain, ensuring that its beef and veggies are always fresh.
I got a Double-Double animal-style ($4.35), animal-style fries ($3.95), and a medium lemonade ($1.75). In total, my meal cost $10.05 before tax.
The Double-Double is beautiful on the outside and on the inside.
It's two cheese-smothered beef patties layered with crunchy veg, grilled onion, and drenched in special sauce, all packaged immaculately inside two toasted buns.
I was in love at first bite. In-N-Out's $4 burger is no cheap date.
Juicy, flavorful beef, fresh-as-fall veggies, and zingy sauce require one to savor each bite slowly.
Of course, it's hard to savor something slowly when you're wolfing it down.
The juices leaking out of the taut wrapper were a ticking time bomb.
As soon as they reached my elbow, I'd have to take a napkin break.
A burger chain must not be judged by the taste of its fries, but by the taste of its burgers.
But soggy, flavorless fries really put a damper on an otherwise excellent meal.
I tried my fries both animal style and plain, and both styles engendered the same result: disappointment.
Even though In-N-Out's potatoes are fresh-cut every morning, a fresh potato does not a good fry make. Not necessarily.
For the rest of my meal, I stuck with my burger.
Alas, it was gone much too fast.
My fries, however, remained largely untouched. They went in the trash.
At the end of my meal at In-N-Out, I felt full but refreshed. It was everything I wanted from a burger — or so I thought.
The next day, I went to a Fatburger in the same neighborhood. Seeing its unlit signs and peeling paint, I thought it might be closed.
But inside was a normal, albeit nearly empty, fully functioning restaurant.
Fatburger's style is also colorful and retro, but in a different way from In-N-Out.
I grew up a big #Tommysburgers fan. www.UnmincedWords.com has ur next new #shirt. #unminced #burgers #fastfood #innout #fatburger #hamburger #comparison #loveburgers #eatingout #burgercontest 
TRENDING COLLECTIONS