NFL vs The Senate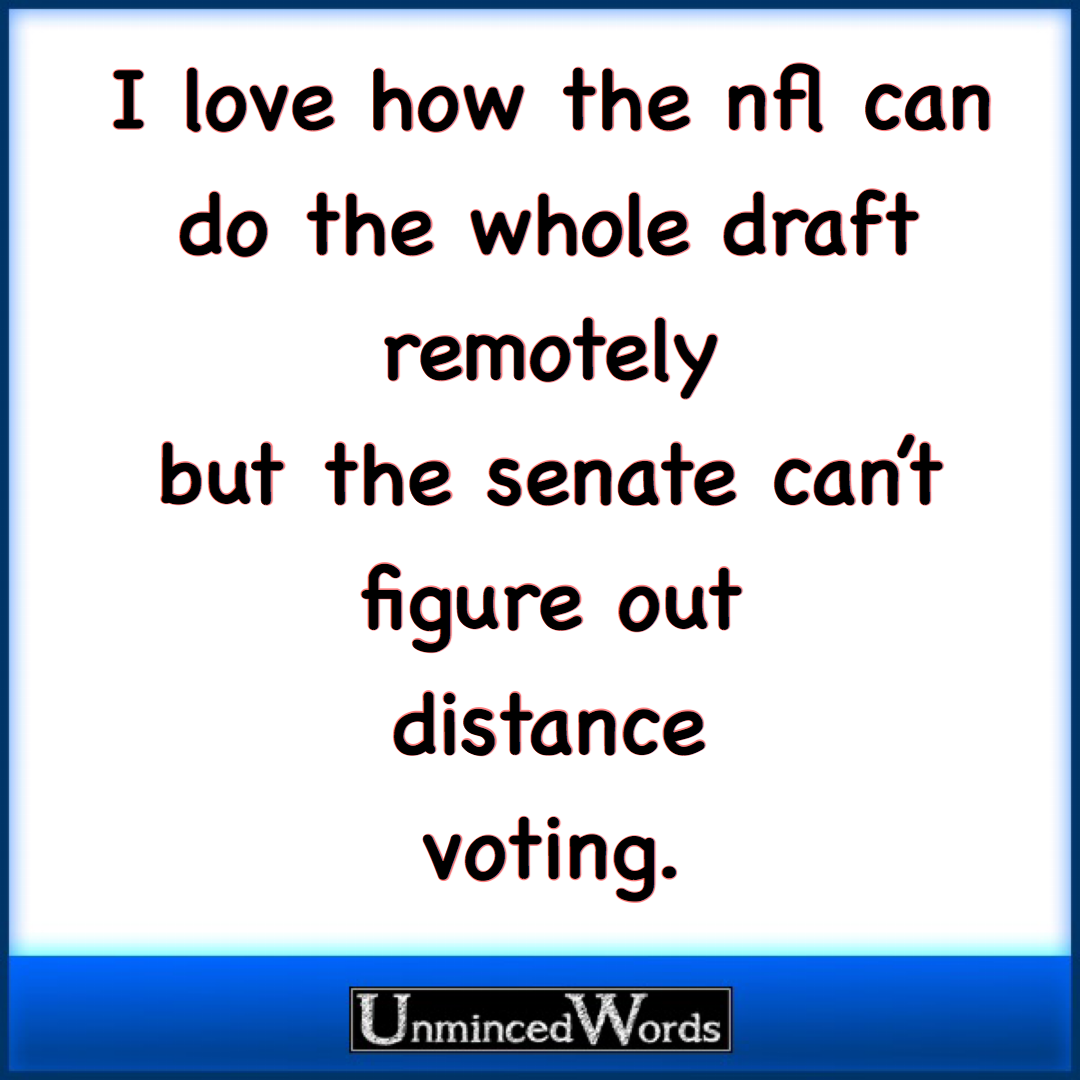 NFL vs The Senate: I love how the nfl can do the whole draft remotely but the senate can't figure out distance voting.
At UnmincedWords.com we tell it straight up & make cool designs. #nfl #nfldraft #ussenate #thesenate #senators #thedraft #sports #unminced #espn #foxsports #football #nfltrades @footballdudesLA
WEDNESDAY COLLECTION
Every Day is Wednesday- the perfect saying for these times.
SEE ALSO